ASOR Ren Potts Medal Recipients
13 Dec 2015
are the joint recipients of the 2015 Ren Potts Medal.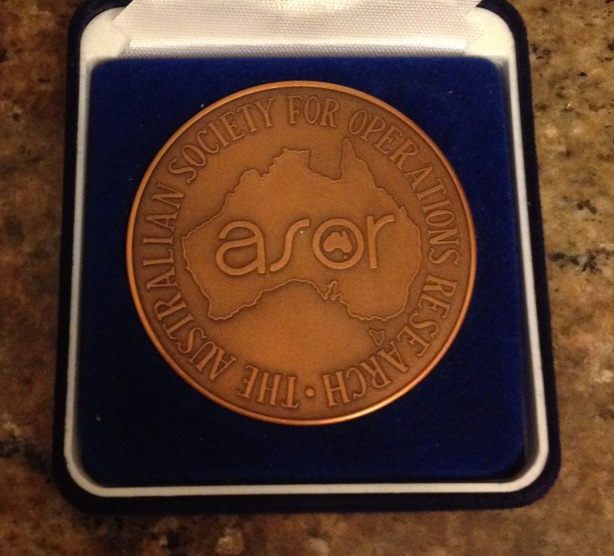 The Australian Society for Operations Research (ASOR) awards the Ren Potts Medal for outstanding contribution to the theory and practice of Operations Research in Australia.
The full citations can be read at the bottom of this page: http://www.asor.org.au/index.php/award-medal/asor-ren-potts-award.
Congratulations to Phil and Erhan!
Nominations for 2016 will open in early 2016, for awarding at ASOR National Conference in 2016.